Nublu is a club on Avenue C in New York owned by saxophonist Ilhan Ersahin. Nublu currently has two locations, Nublu 151 at 151 Ave C, and Nublu Classic at 62 Ave C. The associated label is Nublu Records.
Temple of Soul
Thor met Ilhan in New York in the late 90s while Ilhan was working on the first Wax Poetic album. He was working out of the Temple Of Soul studio run by Danny Wyatt and Charles Stella. The introduction to Danny and Charles led to Thor joining the studio as an associate producer. Also, Thor joined Wax Poetic with a young Norah Jones on lead vocals. Norah was later replaced by Carolyn Leonheart and later by Marla Browden. The band toured the US and Europe.
Opening of Nublu
When Nublu opened in 2002 it quickly became the New York hotspot for all kinds of interesting bands and projects. Bands like Brazilian Girls, Forro In The Dark and Kudu grew out of the club. Thor was at the inner circle of Nublu and performed with many different bands. Real Live Show, Wazzabi, Butch Morris Conducts the Nublu Orchestra, Love Trio w. U-Roy (not always a trio), Thor De Force and Thor Madsen Group to name a few. This also led to extensive touring in the US, Europe, Turkey and Brazil.
Nublu Records
During this time Ilhan and Thor collaborated on several albums for Nublu Records: Wonderland, Our Theory (w. Erik Truffaz), Temple Of Soul Sessions and Wax Poetic.
In 2009 Nublu Records released Big City Abyss – the debut EP by Thor De Force.
Recent Years
In recent years, after relocating to Denmark, Thor still often goes to New York. The Thor De Force band has performed several times at the new Nublu location on 151 Ave C.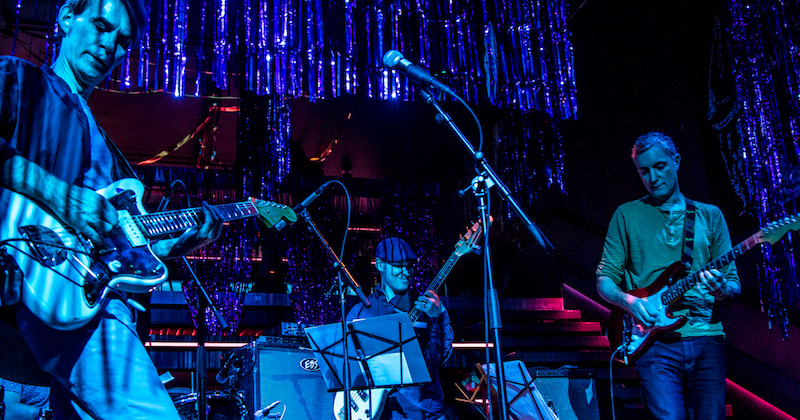 Thor Madsen on Nublu Records
Home / About / Thor De Force / Jazz Explorer Trio / RagaJazz / Studio / Discography / Wazzabi / Butch Morris / Abdullah S / Live Jive Jungle / Bast'ards / The Song Remains / Thor Madsen Group / Real Time / Artistic Research / Press / Contact