In the middle of a cold, snowy winter in 1996 Thor Madsen, Jeppe Saugmann (later known as Abdullah S) and Jeffrey D. Jensen got together in the ARP studio in Aarhus. In close collaboration with sound-wizard, studio-owner Henrik Munch they recorded and mixed the album Real Time in a very intense period of three weeks.
The three of them came well prepared. Leading up to the studio session they made demos on Ensoniq ASR-10 samplers and 4-track cassette recorders. Vocalist Katrine Madsen is featured on two songs. Guest appearances by bass players Ole Brockman and Jesper Bodilsen and by brass players Kim Neergaard, Karl Kolind, OP Riis, Morten Klit and Eskild Dohn.
Thor's brother Bo Madsen hatched the original idea: to do music around sound bits of Stephen Hawking. This can be heard on the song Plenty. Similarly, lyrics for several of the other tunes were inspired by Hawking's speech-computer voice and his writings. For instance, the songs How Real Is Time lends its title from a famous phrase by Hawking.
Musically the album was genre-blending ahead of its time. The project gained underground, cult-like recognition. The band, with the addition of several of the quests appearing on the album, played a handful of concerts around Denmark. A second album was subsequently recorded but never released.
Real Time was part of Kulturby 96 – Copenhagen was the 'Cultural Capital of Europe' that year.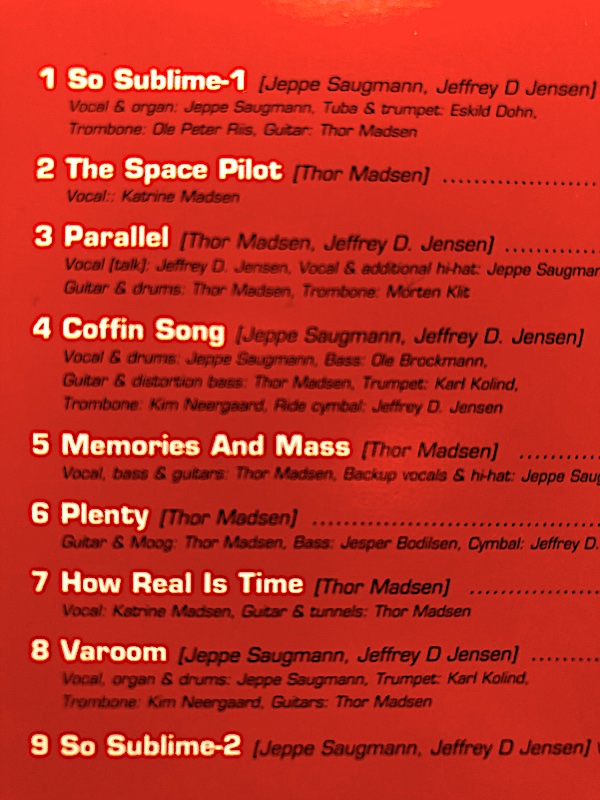 Home / About / Thor De Force / Jazz Explorer Trio / RagaJazz / Studio / Discography / Wazzabi / Nublu / Butch Morris / Abdullah S / Live Jive Jungle / Bast'ards / The Song Remains / Thor Madsen Group / Artistic Research / Press / Contact