About • Years in New York • Back in Copenhagen • Early Years
About Thor Madsen
Thor Madsen is a Chicago-born Danish guitarist, composer and producer residing in Copenhagen. He has toured and recorded all over Europe, Brazil, India and USA.
Thor De Force
As a solo artist Madsen has released several albums and EPs under the name Thor De Force. The album The Build marks the third release on Philadelphia based label Ropeadope.
Main Bands
Jazz Explorer Trio with Lars Møller and Jonas Johansen is a band as well as the backbone of other projects. One such project is RagaJazz with the two Indian master musicians Kala Ramnath and Abhijit Banerjee.
In addition, Thor is also a sought after jazz guitarist and is a member of Jan Harbeck's Live Jive Jungle, Anders Bast & The Bastards and The Song Remain. He frequently collaborates with Jeppe Saugmann aka Abdullah S.
Recording Studio in Copenhagen
Thor's studio Mazza Mansion is part of the MillFactory complex in Copenhagen. The studio serves both as the creative lab for Thor's own projects and as a professionel recording facility.
Assistant Professor at Danish Academy of Music
Thor Madsen is assistant professor at Danish Academy of Music, where he teaches guitar and carries out artistic research.
The Years in New York
Thor's approach to the guitar is shaped by his years in New York from the late nineties and on. A year-long stay to study jazz resulted in Thor making New York his second home.
The New York Scene
When Thor Madsen moved to New York in 1997 he quickly emerged himself in the down-town music scene. Through luck and persistence Thor got to play and perform with some incredible musicians – Norah Jones, Ndea Davenport, Eddie Henderson, Jesse Murphy, Eric Revis, Donny McCaslin, Juini Booth, and Matt Penman to name a few. He performed at big and small venues – Bowery Ballroom, Joe's Pub, Avery Fisher Hall, Knitting Factory, Nublu and many more.
Thor Madsen Group
Thor went back to Copenhagen the following year to finish his Masters at Rhythmic Conservatory in Copenhagen but immediately returned to New York.
His band Thor Madsen Group released the album Metal Dog on Red Giant Records and played regularly in New York.
Exploring Different Genres
At the same time as going to jam sessions and playing jazz gigs all over New York, Thor explored other styles of music. One night he would play live drum n' bass with Jojo Mayer and Timothy Levebvre.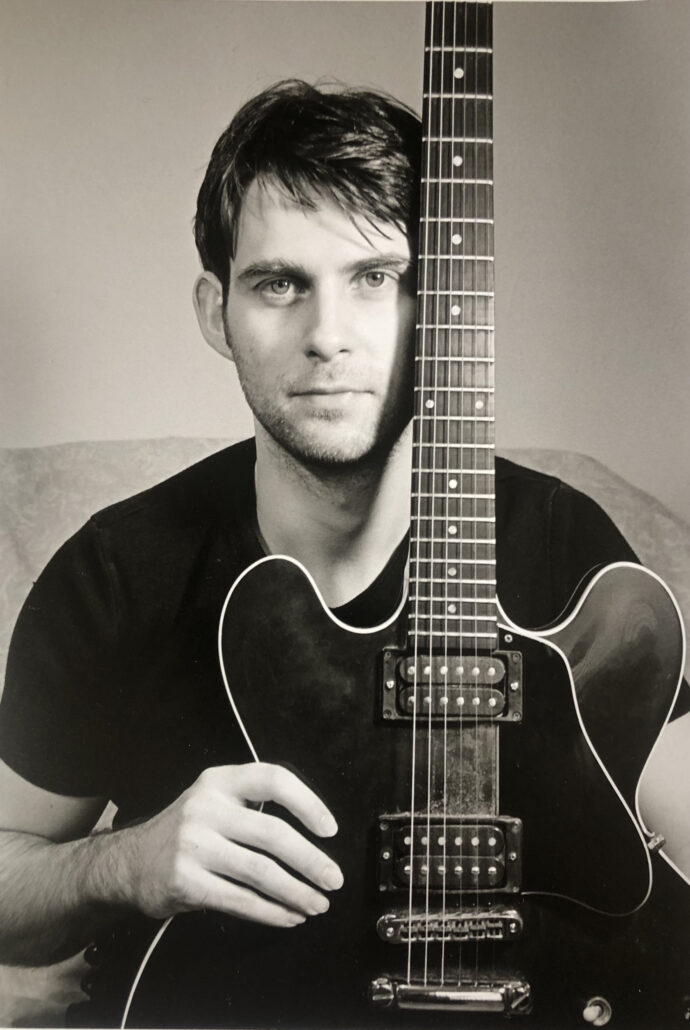 Another night it was hiphop with Real Live Show and on a third night he would drive down to Virginia to play a rock 'n roll show.
Nublu in East Village
Soon after the release of Metal Dog Thor's focus shifted to the emerging nu-jazz scene in New York. He became part of the inner core of the club Nublu through his friendship and collaborations with Ilhan Ersahin. At the same time he worked as an associate producer at the Temple of Soul studio. Here Thor produced and mixed several albums for Nublu Records and Ultra among others.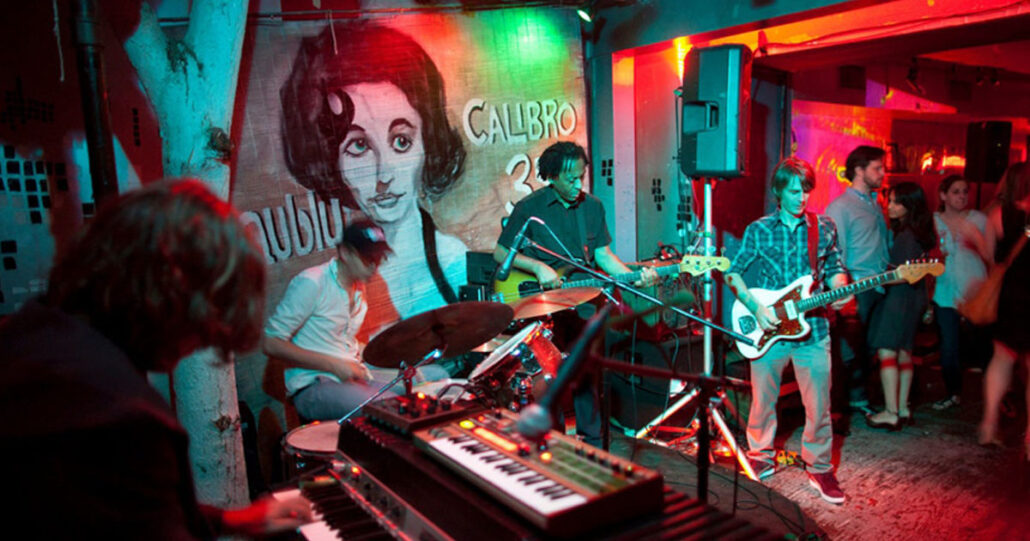 Performing In New York and Touring
Over the following years Thor played all around New York and toured extensively in the US, Europe and Brazil with bands like Wax Poetic, Wonderland, Our Theory with Erik Truffaz and Butch Morris/Nublu Orchestra. Often he would incorporate laptops and synthesizer in his live setup.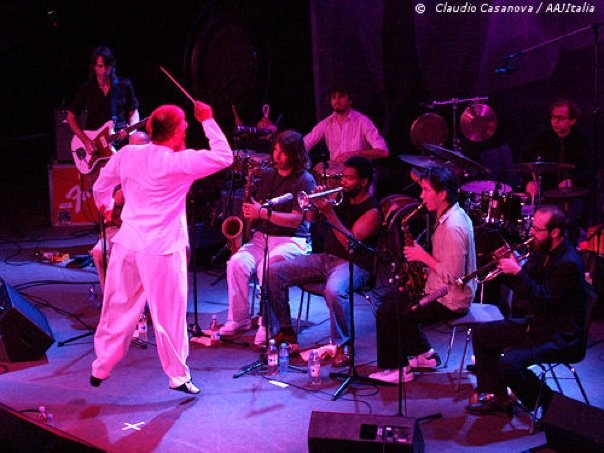 Real Live Show
Thor was a long time member of the hip hop collective Real Live Show led by rappers Dionysos and Stimulus. The band had a weekly residency at the East Village club Izzy Bar and released the album Class In Session.
Music for film and TV
Through the Temple Of Soul studio Thor composed and produced for MTV, Fox and Tribeca Film Festival. He also composed and produced the original score for the Emmy nominated feature documentary Word Wars. The film won several prices and was favoured by critics and audiences at the Sundance Film Festival.
Moving Back to Copenhagen
Since 2009 Thor has been based in Copenhagen with frequent touring around the globe. Around that time Thor's main priorities were his band Wazzabi, with Anders Hentze, and the collaboration with Camille Jones on the album Barking Up The Wrong Three. Thor produced the album together with Camille and Abdullah S.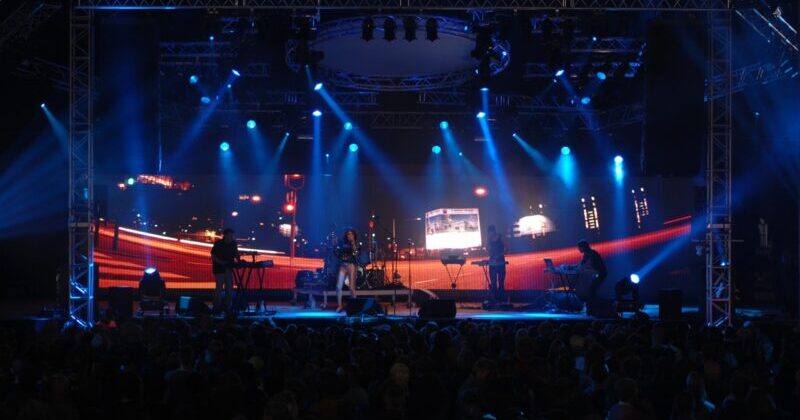 Early Years
Growing up in the 70s on a record collection of albums his parents had brought back from Chicago Thor took an early interest in music. Santana, Deep Purple, Hendrix, Dylan, Sly and Procol Harum to name a few. He picked up the guitar at the age of 7 and by 12 he had his own band. They played at parties and youth festivals around his hometown of Aarhus.
Acid Jazz Band Virtual Fantasy
While attending The Royal Academy of Music in the early 90s Thor founded the band Virtual Fantasy. The 9 piece acid-jazz outfit got instant recognition, released a couple of tracks on German Yo Mama Records and toured extensively.
New Brothers – band with Anders Bergcrantz
In the mid 90s Thor and fellow students at the conservatory Jesper Bodilsen and Morten Lund formed the group New Brothers with Swedish trumpet player Anders Bergcrantz. The group performed regularly at Copenhagen Jazzhouse and other venues but never released an album.
In 1995 Thor relocated from Aarhus to Copenhagen before moving to New York in 1997. in 1996 he briefly went back to Aarhus to record the album Real Time.
Home / Thor De Force / Jazz Explorer Trio / RagaJazz / Studio / Discography / Wazzabi / Nublu / Butch Morris / Abdullah S / Live Jive Jungle / Bast'ards / The Song Remains / Thor Madsen Group / Real Time / Artistic Research / Press / Contact