After moving to New York in the late 90s Thor quickly got involved with the down town jazz scene. Shortly after arriving in the city he formed Thor Madsen Group after meeting alto sax player Douglas Yates at a jam session at The New School. Thor got drummer Ari Hoenig and bass player Francois Moutin, whom he both heard perform with Michel Pilc Trio, to join the band.
Initially a quintet the group was reduced to a quartet before recording the album Metal Dog. The album was released on fellow guitarist Liberty Elman's label Red Giant Records in 1999. The group performed regularly in New York before and after the release. All compositions were written by Madsen and were decidedly new york'ish. The album is currently out of print.
Besides the regular band members Matt Otto, Donny McCaslin (who was featured on David Bowie's last album Black Star), Matt Penman (Joshua Redman) and several others also performed with the band.
A 'breathing', melodically reflective as well as rhythmically assertive player, Danish guitarist Thor Madsen – who moved to New York in 1997 – wrote all the material on this intelligent, hot and purposeful release

Michael Tucker, Jazz Journal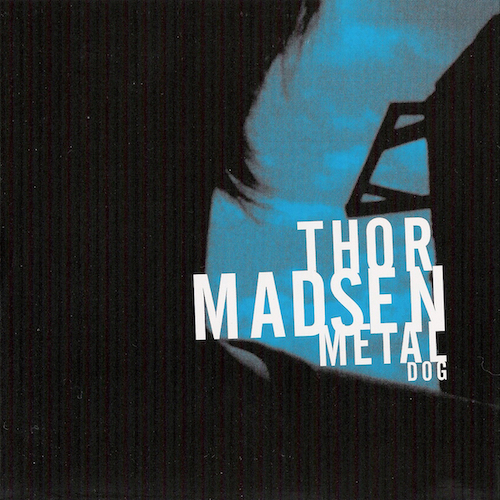 Madsen plays with a pleasingly uninflected tone, rather than the hyper-processed sound favored by todays six-stringers. He's angular, punchy and a bit raw, just as capable of a blaring power chord as a nifty bop line

Jason Bivins, Cadence
Red Giant Records on Discogs.
Home / About / Thor De Force / Jazz Explorer Trio / RagaJazz / Studio / Discography / Wazzabi / Nublu / Butch Morris / Abdullah S / Live Jive Jungle / Bast'ards / The Song Remains / Real Time / Artistic Research / Press / Contact